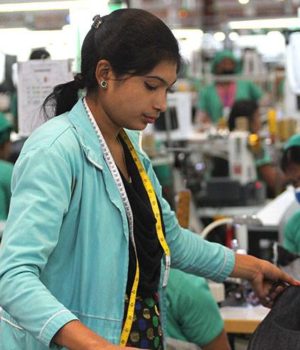 The country's apparel export to the US maintained the declining trend during the January-October period of 2017, according to the US Department of Commerce. On the other hand, its main competitors, India and Vietnam in particular, witnessed positive growth during the period, according to data released by the Office of Textiles and Apparel (OTEXA) under the US Department of Commerce. The country's garment exports to the US market declined by 4.93 per cent to $4.35 billion during the 10-month period, the data showed.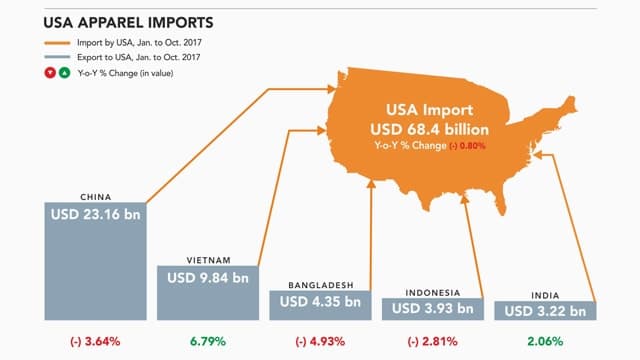 Image source: apparelresources
During the corresponding period of 2016, Bangladesh exported $4.58 billion worth of apparel to its single largest market. Apparel exporters attributed the appreciation of local currency against US dollar, longer shipping time, rise in production cost and ongoing safety work for the declining trend in the US market. On the other hand, its competitor, Vietnam, witnessed a 6.79 per cent growth during the same period. Vietnam exports stood at $9.84 billion in the first 10 months of current calender year while India's garment export stood at $ 3.21 billion during the period, marking a rise of 2.06 per cent, OTEXA data showed.China's exports, however, grew negatively by 3.64 per cent to $23.16 billion during the period, according to the data. Cambodia also recorded negative growth of 1.85 per cent with earnings worth $1.82 billion during January-October 2017 period. Maintaining the leadtime is a challenge nowadays for the sector and entrepreneurs are struggling to survive, said Mahmud Hasan Khan, vice-president of Bangladesh Garment Manufacturers and Exporters Association (BGMEA). US imports woven items more compared to knit from Bangladesh, he explained. "We are losing our competitiveness due to longer leadtime," he said, adding that the country's backward linkage industry in woven segment is still insufficient to meet the demand.