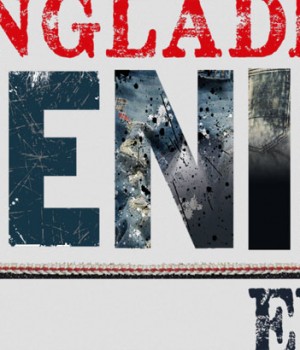 Denim makers on Wednesday said that most creative and bright minds of the country would have to be attracted to take leadership of the denim sector in the coming days to ensure sustainable growth of the sector. At a panel discussion on 'building leaders for sustained growth' on the sideline of the inaugural function of the third Bangladesh Denim Expo in Dhaka, they also said that the sector would have to cultivate the culture of challenging leadership for the betterment of the business. 'I do believe in people and talent. Plenty of talent are here in Bangladesh and they need to transfer technological knowhow,' said Roger Hubert, regional head (Bangladesh Pakistan) of H&M. He urged the sector people to find new ways of investment in education saying 'Bangladesh does not have quality teachers for fashion designing'.
There are many people in the sector who are shy of sharing technical knowhow, said Roger. 'Raise the issue of workers' rights and standards and if all the aspects are sustainable, branding will follow automatically,' he said. Syed M Tanvir, director of Pacific Jens Ltd, said that creative leaders were leading the readymade garment industry in Bangladesh and the sector leaders would have to decide who would be in the leadership of the sector in next 10 to 15 years. 'Everyone wants a career in the telecom and other sectors, but we have to change the situation and will have to attract bright minds to the RMG sector,' he said. Tanvir suggested introduction of one-stop service to provide information to the young generation to encourage them in doing denim business and choosing career in the sector. Olah Inc chief executive officer Andrew Olah, Shasha Denim Ltd managing director Shams Mahmud and Ananta Group director Istiaq Alam also took part in the discussion.
Earlier Denim Expert Limited chief executive officer Mostafiz Uddin inaugurated the two-day Bangladesh Denim Expo at the International Convention City at Bashundhara in Dhaka. As many as 40 companies including 11 international companies from China, Germany, India, Japan, Pakistan, Singapore, South Korea, Thailand, Turkey and the United States are taking part in the expo.