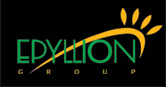 Epyllion Group
No. of Vacancies
03
Job Description / Responsibility
• Assist quality production as per plan.
• Capacity analyze, increase productivity, reduce wastage.
• Implement new process system in the production.
• Assist to resolve technical difficulties.
• Maintain required MIS.
Job Nature
Full-time
Educational Requirements
B.Sc in mechanical/ IPE graduate from KUET/ RUET/ SUST/ BUTEX.
Additional Job Requirements
Age 25 to 27 year(s)
Must have good communication skll with computer literature
Energetic, confident and proactive.
Have analytical skill & problem solving attitude.
Job Location
Narayanganj
Salary Range
Negotiable
Other Benefits
As per company policy.
Job Source
Bdjobs.com Online Job Posting
Apply Online
or
Send your CV to career@epylliongroup.com
or
Interested candidates who are confident and have right experience are requested to send there details CV with 1 pp size color photograph post to HR, Admin & CSR Department, Corporate office, Epyllion Group. 227/A Tejgaon-Gulshan Link Road (NINAKABBO), Level: 12, Postal Code: 1208, Dhaka, Bangladesh.
Contact No: 9840223, 9840231, 9840221, 9840207, 9840179 & 9840198.
Application Deadline : May 27, 2015
Company Information
Epyllion Group
Address : Corporate Office: NINAKABBO, Level: 12-13, 227/A Tejgaon-Gulshan Link Road, Postal Code: 1208 Dhaka, Bangladesh.
Web : www.epylliongroup.com
Business : Textile, Garments, Real Estate, Printing & Packaging