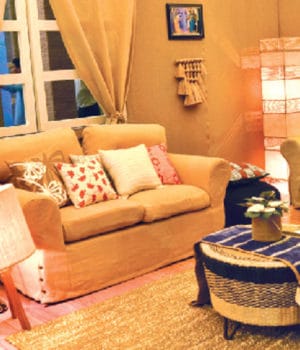 The Bangladesh Jute Mills Corporation (BJMC) is engaged in a flurry of activity as it gears up to produce its unique product, the 'jute polybag', which is biodegradable and environment-friendly.To make the 'jute polybags' marketable, research is currently being conducted by the chief scientific officer of the Bangladesh Atomic Energy Commission, Dr Mubarak Ahmad Khan, disclosed BJMC officials. In response to a question, BJMC assistant manager Nurul Huda told The Independent that the 'jute polybag' is a polybag made entirely of jute. A component named cellulose fibre is used in it.Describing the characteristics of this product, he said the 'jute polybag' is easily biodegradable and mixes with the soil within three to four months."This is purely an eco-friendly product and is not harmful to the environment," he added.Nurul Huda showed another product to this correspondent, named 'jute fibre sheet'. When asked about it, he replied that the jute fibre is like a corrugated iron sheet, but is made entirely of jute and fibre.Describing the durability of this product, Nurul Huda said that the 'jute fibre sheet' is heat-resistant and can easily protect structures from hailstorms with up to 10kg of hailstones."The price of this product is Tk. 146 per square feet," Huda added.
Sector vectors
BJMC officials said in 2016–17, the total volume of jute sales was Tk. 1,130 crore. Among these, foreign sales were valued at Tk. 735 crore while domestic sales were worth Tk. 354 crore. At present, there are 24 government-owned jute mills in Bangladesh. Of these, 22 are production-based and the other two usually produce machinery for jute mills, officials added.BJMC chairman Dr Mahmudul Hassan told The Independent that the situation of the jute industry has improved in Bangladesh compared to what it was a few years back.Citing an example, Hassan said, "Last year, 2015–16, we suffered losses of Tk. 656 crore. But this year, 2016–17, the quantum of losses has declined to Tk. 481 crore. Though we are still making losses, the situation has improved to the tune of Tk. 175 crore."When asked about the reasons, he replied, "We were able to mitigate the losses by mitigating corruption, labour grievances, and organisational mismanagement." He explained that the management has used the workforce efficiently and effectively, thereby curtailing organisational mismanagement.The BJMC chairman noted that according to the BJMC's information, it produced 108,000 metric tonnes of jute last year and 145,000 metric tonnes this year. As the figures show, the scenario has improved compared to that of last year.When asked about the challenges, he explained that the government has implemented the 'Mandatory Jute Packaging Act 2010', later enforced in 2014, in order to promote the country's jute sector.However, though 17 agricultural commodities—including sugar, rice, maize, wheat, paddy, fertiliser—were supposed to be packed in jute packaging, just a single commodity (rice) is currently being delivered using jute packaging, he added.Mentioning the challenges, the BJMC chairman pointed out, "We don't have sufficient innovative laboratories and applied research centres to produce unique jute products and make the process implementable."Asked about the commercialisation of 'jute polybags', the BJMC chairman replied, "In order to produce 'jute polybags', the first stage entails the extraction of cellulose fibre (raw material) from jute. Mixing the biodegradable polymer with cellulose fibres comprises the second stage. We have the machine that extracts cellulose fibre from jute, but we don't have the other machines required to complete the remaining process of making 'jute polybags'," he disclosed."We have already ordered some machinery capable of completing the entire process of manufacture of 'jute polybags'," he added.The BJMC chief said large-scale production of 'jute polybags' would lower the production costs and make the product financially viable.Describing the benefits of such polybags, he said, "'Jute polybag' is famously known as 'Sonali bag.' It is bio-degradable and eco-friendly. It is easily perishable, and disintegrates within three to four months.""In future, when we go in for production, we have plans to produce approximately 3 lakh bags per year," the BJMC chairman disclosed.Asked about global and local demand, the BJMC chairman pointed out that Australia and European countries like Germany, Italy and France have the markets and the demand for 'Sonali bags'.Explaining herbal drink which made from jute leaves, BJMC chairman said 'Jute tea' is made from jute leaves and the drink is healthy and tasty as well. It can help to cure diabetes, tackle blood sugar, and diarrhea as well.   "We are exporting this product to Germany at a very small size production scale," he informed.
Commercially viable
Centre for Policy Dialogue (CPD) research director Dr Golam Moazzem told The Independent, "To make the product commercially viable, we would first need to make sure whether or not 'jute polybags' are authentically biodegradable. Secondly, the ingredients (polymer), which would be mixed in it, should not be harmful for the environment."A certified company, such as the Bangladesh Standards and Testing Institution (BSTI), should issue a certificate on the authenticity and usability of 'Sonali bags' before the product is made marketable, he added.Jermatz Limited, too, has met a lot of the local demand for handicraft jute products and exports.The managing director of Jermatz Limited, Ismat Jerin Khan, said since its inception in 2015, it exports products like jute shopping bags, jute promotional bags, canvas tote bags and home decor products to countries like Germany and Austria.
Khan explained the challenges confronting this sector, saying: "We don't have adequate design labs to produce innovative colours for the jute products that are compatible with the buyers' demand."She urged the government to make funds easily accessible to women small and medium entrepreneurs so that they could boost the production of raw jute as well as exports.She also said, "We are yet to improve a lot of things in this sector—skilled manpower, accessibility to and availability of raw materials and machinery, single-digit loan facilities for women and so on."Jermatz Limited manufactures 65 diversified types of jute products like cushion covers, bedcovers, sofa covers, curtains, blankets, table mats, carpets and mobile bags every year, she added.  Pervin Handicrafts is a manufacturer of handicrafts products made of jute. The company manufactures approximately 400 diversified jute products every year.Owner of Pervin Handicrafts, Pallab Hasan, said: "We are mainly highlighting two products—sarees and mobile bags—made entirely of jute."The jute-made sarees are priced at Tk. 3,000, he said.Corefield Limited manufactures 20 to 25 diversified jute products every year. The managing director of Corefield Limited, Jahidul Islam, said: "We have products like shoe-hangers, terracotta items and tissue boxes, all of which are manufactured from jute." The frame of each terracotta item is made of wood, but the design is prepared fully from jute. The price is Tk. 5,000 each, Jahidul Islam said. At present, Corefield exports jute products to Canada and a few European countries, disclosed Terracotta officials.